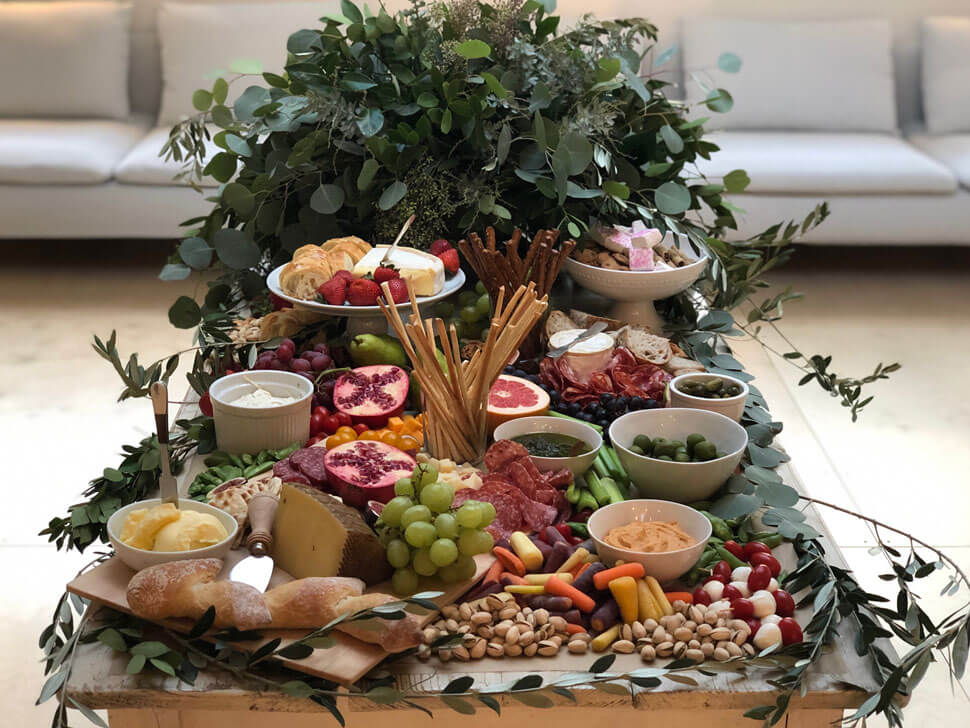 Our grazing tables include (not limited to):
Four to five artisan cheeses

Three to four cured meats

Wholesome dips

Assorted gourmet crackers

Freshly baked bread

Roasted and spiced nuts

Premium chocolate

Fresh and dried fruit

Crudites

Olives, cornichons and pickles

Quince paste

Herbs and flowers for both decoration and consumption
While our serving portions are generous, they are designed to supplement a light meal. They are just right for grazing over with evening drinks, similar to a function with canapés. If more food is required, you may choose to upgrade to a larger table or supplement the grazing table.
Our packages can also be customized to work with dietary requirements (e.g. kid-friendly, meat-free and/or gluten-free, non-pork, cheese preferences, etc). Feel free to talk to us about any customization or queries you may have.